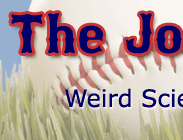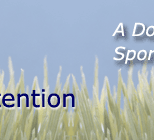 Fans, Scientists & Ballplayers
Friends
Praise
Links
Contact Us
Donate
Home
Filmmakers
Director/Producer – Joel Leskowitz: An award-winning filmmaker who's worked with Al Gore, Deepak Chopra, Ram Dass, Joe Namath, and many other authors, athletes, leaders and influential thinkers, Joel's work has appeared on PBS, ABC, NBC, CBS and cable. He has produced shows around the world, ranging from "Ayur Veda: The Science of Life," and "Gandharva Veda: The Traditional Music of India," to "Poets Against the War," "On Creating Health," and "SMILE!," a customer service program for Fortune 1000 companies. Joel has produced films for Microsoft, Boeing, and Bank of America, and is the winner of 11 Telly Awards, 3 Aurora Awards, 2 Summit Awards, The Iowa Film Award, and the Videographer. He has an MBA from MIU in Iowa and graduated from the certificate Screenwriting program at University of Washington. Before embarking on his career in film and video, Joel traveled the world as a teacher of meditation. Read more about Joel at his website www.co-cre8ive.com.


Producer – Eric (Rick) Leskowitz, MD: A board certified psychiatrist with the Pain Management Program at Spaulding Rehabilitation Hospital in Boston, Dr. Leskowitz has an appointment with the Department of Psychiatry of Harvard Medical School, directs the hospital's Integrative Medicine Task Force, and has several conferences on the topic of Complementary and Alternative Medicine in Rehabilitation. He edited a recent text of the same name (Churchill Livingstone, 2003), and has written and lectured widely on the field of energy medicine. His September 2005 Op-Ed in the Boston Globe, "Can Weird Science Save the Sox?" started the process that culminated in The Joy of Sox. Read more about Rick and his work in alternative medicine at his website www.EnergyMedicine101.com.  


Producer - Karen Webb: Karen is the owner of Pinch Hit Productions, LLC, a comprehensive film production services consulting firm for short film, documentary, feature film, and business video, for profit and non-profit 501c3 organizations, and Pinch Hit Marketing, a full-service marketing consulting company. As Director of Global Event Marketing and Solutions Marketing for EMC Corporation, Karen lead a team of professionals in the execution of corporate and customer events, corporate video, market strategy, and product positioning. An accomplished writer and screenwriter, Karen is also the winner of two Telly Awards and one Aurora Award for Business Video Production. She co-produced her award-winning short screenplay, Green Grass, and her short screenplay, Is He Real or Not?, which are both currently on the 2009 film festival circuit. Karen is working with the Hollywood Director who optioned her award-winning feature-length screenplay, Seven Day Auction. Her feature-length romantic comedy screenplay Christmas Cake won first place in the Rhode Island International Film Festival and Best Screenplay in the Beaufort International Film Festival (Beaufort, SC.) Karen is a graduate of the screenwriting program at Emerson College, has a BSBA from Lesley University, an MBA in Marketing from the Babson Graduate School of Business, and post graduate studies at MIT, Harvard, and Babson. Read more about Karen's work at www.pinchhitproductions.com, www.isherealornot.com and www.greengrassfilm.com.

Editor - Vincent Straggas: Vincent is a Producer/Director/Editor and owner of Flag Day Productions. He has worked on national television productions for over twenty-five years, including work with PBS/WGBH as the editor for Masterpiece Theatre and Mystery! He has received three Telly Awards for his writing and has worked with artists such as Alistair Cooke, Vincent Price, Russel Baker, Dame Diana Rigg, and Bobby McFerrin. He has produced and directed six documentary specials for WGBH, five of which were nominated for regional Emmy Awards. He won top honors for individual achievement as a filmmaker for his work at the 2000 National Daytime Emmy Awards. He has been nominated five times for a National Emmy Award as a Producer/Director. In 2000, Mr. Straggas left WGBH to form Flag Day Productions, a full service production and post-production facility, developed for broadcast clients, corporate professionals and leading civic and non-profit institutions. His website is www.FlagDayProductions.com

Technical Editor - Mark Steele: Mark Steele is a Producer/Editor based in Salem, MA. He has been in the television production business for over 30 years. Starting in linear editing in the 80's he has worked on all of the shows produced by WGBH, from "This Old House" to FRONTLINE to AMERICAN EXPERIENCE and everything in between. Lately he has been working for himself at Mark Steele Productions and has produced, shot and edited a multi-camera HD production at the Somerville Theater for a musical group named "CHILDSPLAY". The show is being distributed on BluRay and DVD and has aired on PBS. In addition he does commercial spots and continues his work at Color Correction and finishing shows for broadcast.

Web Design & Optimization, Social Media – Adam Signore: Adam is the owner of Signore Web Design, a web design and development company. Adam previously worked in Information Technology and Software Products Development at Codex and Motorola where he developed a wide array of internet related skills. At Motorola, Adam had the privilege to be involved in the development of software products to support emerging Broadband and Wireless Home Networking technologies. As the owner of Signore Web Design he provides Web Design & Development, SEO, Social Media Design and Development and Custom Facebook Fan Page Design & Facebook Application Development to a wide range of clients. A self professed code junkie, Adam lives and breathes the skills he uses in his current role. Learn more about Adam's web development work at Signore Web Design.

Cinematographer – Chuck Green: Chuck operates Perpetual Motion Pictures in Ashland, MA, a boutique high definition video production company. Chuck has a BA degree in filmmaking and is currently working on a documentary called Finding His Stride, about stride jazz piano and the few musicians keeping it alive in the 21st century. You can find out more about Chuck at his website: www.PerpetualMotionPictures.com.

Cinematographer - Luca Ceccarelli: After completing media studies at ARTTS International, UK, and pursuing philosophy at St. John's College, Santa Fe, NM, Luca graduated from the College of Santa Fe with a BA in Moving Image Arts (with honors).  After working in Santa Fe for six years as a professional producer, director and editor, he has recently spearheaded HDNM Entertainment, LLC. Luca's work has been featured on numerous occasions at the Santa Fe Film Festival, and other festivals around the country, as well as MovieMaker Magazine.  Recent feature film productions have included Carriers (currently in production), The Flock, Employee of the Month, Funny Farm, and Mirage. Recently, Luca Line Produced the feature films Naked Fear and Shoot First & Pray You Live.  

Cinematographer - Enzo Treppa: A cinematographer with Balanced Pictures, Tempe, AZ, Enzo has worked with Klasky Csupo Animation and Actor Jeff Bridges. He is a freelance producer who finds himself behind the camera, in the edit bay or at the writers desk.   

Cinematographer - Joshua Z Weinstein: Joshua finished his first documentary while in high school and has since written, directed, produced, photographed, and edited an array of projects. A graduate of Boston University with an honors BA of film production, Joshua's work as a cinematographer have been broadcasted on VH1's Dice, Food Network's The Secret Life of…, TLC's documentary Camp 911, and E! Network's Fashion Week. Joshua was a camera assistant on Martin Scorsese's Rolling Stones documentary (currently in production), where he had the honor of working with Albert Maysles. He has also worked as an assistant editor on John Mounier's documentary film Jesus and the Faithway Doves, and David Breashers' new documentary about Mt. Everest.  

Cinematographer – Michael Day: Michael is the owner of Daylight Films & Productions, N. Kingstown, RI, a full service video and Post Production house established in 1998, producing video and media for organizations such as Johnson & Wales University and the Rhode Island Junior Miss Pageant. Michael was the director and producer of the multiple award-winning film, "Writer's Block," produced for the 2007 Providence 48 Hour Film Festival. Michael was also editor and technical director for the 2006 award-winning 48 Hour Film, "Let It All Out." He is also the co-producer and post production manager for Celebrity Build, a television program that airs on Fox Sports New England (FSN). Michael, who served as a Military Police Officer with the Rhode Island National Guard for eight years, holds a Bachelor of Science degree in multimedia from Johnson & Wales University and an Associate of Science degree in Video/Radio Production from the New England Institute of Technology. To contact Michael and view his work, please visit www.daylightpro.com & on www.daylight-films.com.

Cinematographer - Brian Johnston:  An avid Sox fan and segment producer for Cablevision in New Jersey, Brian is a freelance videographer/editor and  President of 1 Ton Productions, which specializes in video productions for the web.

Web Development– Susan Nigrosh: Susan is the owner of Susan Nigrosh Consulting, a website design, development and internet marketing consulting company. Working in Marketing or Information Technology departments of such diverse companies as Bank of New England and Blue Cross, and heading up the electronic marketing and web groups of Progress Software and Proficiency, Susan acquired a rich tapestry of experience with both the technology side and marketing. Susan is a graduate of Boston University and has an MBA from the University of Hartford. Learn more about Susan's work at www.susannigrosh.com.

Graphic Designer – Chris Magdalenski: A Graphic Designer/aspiring filmmaker who is currently working at Hasbro Inc. designing packaging graphics.  Chris continues to feed his film interests through his private company "Film Brain Productions" where he completes freelance design projects for indie films including DVD covers and movie posters.  Over the course of the next few months he plans on expanding "Film Brain" into the video production arena. Chris is a graduate of Roger Williams University with a BA in Art/Graphic Design.
---