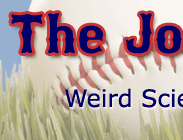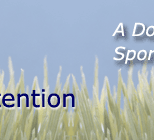 Fans, Scientists & Ballplayers
Friends
Praise
Links
Contact Us
Donate
Home
About The Joy of Sox
Imagine fans who believe they have an impact on the outcome of games through their prayer and positive intentions. Imagine ballplayers who believe that their home stadium gives them an unseen advantage. And imagine laboratory experiments which prove that invisible forces connect people at a distance.

Welcome to The Joy of Sox: 'Weird Science' and the Power of Intention, where science and superstition join forces to create all sorts of unlikely results, including the Red Sox World Series victories of 2004 and 2007.

On deck: The Joy of Sox, a new documentary film that touches all the bases from Western science to Eastern metaphysics as it explores the physics of the home field advantage, the power of Red Sox fandom's positive intentions, and the phenomenon of "conditioned spaces'" a term which describes the healing powers of Lourdes, but just as fitting for Fenway Park - a modern sacred space. As developed by two award winning filmmakers and one Harvard psychiatrist, this project has the potential to be a Grand Slam.

The Joy of Sox bridges the gap between the world of sports fans and the world of healing energy devotees like no other book or video. The film looks at the powerful interactions between fans and ballplayers through the window of subtle energy, that mysterious force referred to by mystics and healers through the ages, a force which can now be explained by a host of new "weird science" experiments that are as provocative as they are sound.

Interviews

With personal insights from Red Sox players, confessions from Fenway Park fans, observations from noted baseball commentators, and interviews with prominent scientists and energy medicine clinicians, The Joy of Sox will prove that the well-known "home field advantage" is the result of more than just loud noise and familiar settings. New research into remote attention, healing prayer, and interpersonal brainwave interactions will reveal how invisible forces connect people to bring about peak performance. Actual computer studies performed at Fenway Park will prove the existence of invisible "fan energy" and its impact on their team, and viewers will even learn simple techniques to boost their cheers' impact.

Leading edge scientists and thinkers have provided answers and reasoning behind these phenomena, and well-known sports figures have chimed in. Through these multiple perspectives, we hope to show how the intangibles in sports, and in life, are more real than we've ever imagined. Interviews include:
Larry Dossey MD — founding editor, Alternative Therapies in Health and Medicine
Rollin McCraty PhD — Director of Research, HeartMath Institute
C. Norman Shealy MD, PhD — founder, American Holistic Medical Association
Michael Murphy — founder of Esalen Institute; author Golf in the Kingdom
Marilyn Schlitz PhD — Director of Research, Institute of Noetic Sciences
William Tiller PhD — Professor Emeritus, Stanford University
Dan Shaughnessy — Boston Globe sports columnist
Jerry Remy — New England Sports Network TV broadcaster
Steve Burton — Sportscaster, WBZ-TV, Boston
David Ortiz — Red Sox player
Mike Timlin — Red Sox player
Gabe Kapler — former Red Sox player
Kevin Millar — former Red Sox player
Bill "Spaceman" Lee — former Red Sox player
Johnny Pesky — former Red Sox player and Fenway legend

Significance of the Project

This project has the potential to change the way people think about the power of their own minds in influencing their own lives and the impact they can have on others, particularly professional sports teams. It will bring revolutionary developments in emerging field of consciousness research to a wide public audience. By using as a vehicle the story of a wildly popular sports team, the World Champion Boston Red Sox, we'll show how otherwise esoteric-sounding concepts and forces help to explain many familiar everyday events and experiences.




When viewers see scientific proof that invisible forces affect the course of baseball games, they'll also begin to look at the role of those same forces - mental focus, intention, prayer, group cohesion - in their everyday lives. Our hope is that viewers will be changed by the film, and encouraged to further explore their own energy processes and the role that intention plays in the creation of their own lives, both individually and collectively.

Several audiences are likely to be impacted by this film. First and foremost are the members of Red Sox Nation. This network of devoted fans includes nearly every resident of New England, as well as untold millions of Sox fans nationally and internationally. This film can serve as another bond to unite these widely dispersed Red Sox fans, in a way that may actually enhance their effectiveness in supporting their favorite team and quite possibly helping to bring another World Championship to Boston.

The Joy of Sox can also be utilized for educational purposes as the genesis of a discussion/debate on the power of positive intentions and the efficacy of healing prayer.

Further, the concepts presented here will apply to other competitive sports teams and fans, whether in the United States or in any country in the world. The concepts also apply to any other group endeavor, including the corporate and business world, who strive to achieve peak performance. In fact, a "how to" section of the film has some practical tips that might help perennial runner-ups like the Chicago Cubs reach their tipping point and attain ultimate success.
---