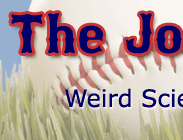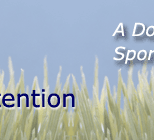 Fans, Scientists & Ballplayers
Friends
Praise
Links
Contact Us
Donate
Home
About donations to The Joy of Sox Movie
Most documentary films are financed through individual donations - small donations. We appreciate every gift, no matter how small. Thank you very much in advance for supporting the arts and for supporting this project.

The Joy of Sox is being financed through private donations by individuals and corporations. Tax-deductible donations of any size to support the production of The Joy of Sox are greatly appreciated and can be made through Documentary Educational Resources (DER), a 501c3 corporation and the fiscal sponsor of the film. A letter acknowledging your contribution will be provided for tax purposes. Please make checks payable to DER for Joy of Sox.

Donations can conveniently be made online via PayPal:



or mailed to:

The Joy of Sox
c/o DER
101 Morse Street
Watertown, MA 02472

If you are interested in supporting the development of The Joy of Sox by becoming a sponsor of the film, please contact us at info@thejoyofsoxmovie.com.

Thank you in advance for your support.

About our Fiscal Sponsor

Documentary Educational Resources, Inc., is a non-profit 501c3 corporation founded in 1968 and incorporated in 1971 for the purpose of producing and distributing cross-cultural documentary film for educational use. DER today provides fiscal sponsorship to independent documentary filmmakers as well as producing, distributing and promoting quality ethnographic and documentary films from around the world. Documentary Educational Resources' films foster cross-cultural understanding through educational video and film. More information can be found at: www.der.org.


---